Club History - Triangular Gala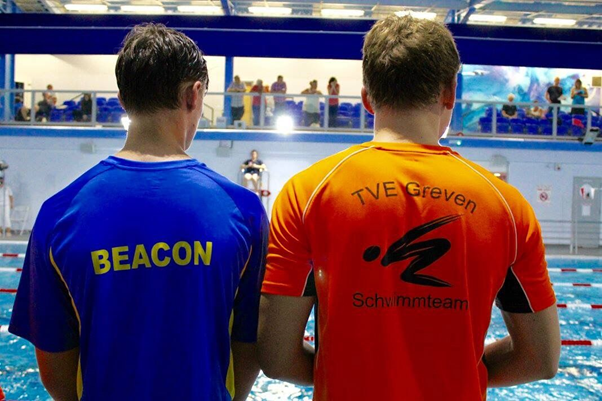 Beacon has for over thirty years held an annual triangular gala against French twinned town Montargis and German town Greven with the hosting of the gala rotated each year between the towns.
In June 1981 the Club visited its twin town of Montargis in France for the first time and fifteen swimmers gained medals between them. In May 1982 Beacon hosted an inaugural triangular gala between the three clubs and towns which was held at St. Johns Pool in Tunbridge Wells as Crowborough did not have a 25 metre pool.
The triangular gala has been held every year since 1982 and has been organised for many years by Jacky Glasspool, Fiona Wood and now Elliott Stevens. The triangular gala has given swimmers great opportunities to visit France and Germany, to stay with families of the other clubs and make long lasting friendships. In September 2016 the triangular gala will be hosted once again by Beacon and friendships between the clubs and swimmers will be renewed.